For as long as Dungeons and Dragons has existed, combat has been one of it's core pillars. This makes quite a bit of sense when you remember that the D&D originates from wargaming. In the early days of D&D you basically had exploration and combat. The roleplaying and narrative side of the game was secondary. However, as Dicebreaker notes, this aspect of the game expanded significantly over the last five decades, especially with the recent rise in popularity of live plays. So how much combat does Dungeons and Dragons need? Well, let's talk about it a bit.
How much combat does Dungeons and Dragons need?
Okay, so the short answer is: as much as you and your players want. Honestly you could run games with no combat at all if you wanted to! As with most things in D&D and other roleplaying games, what you focus on is really going to depend on the table you are playing at. A couple of years ago I was regularly running D&D games with three different groups weekly and the expectations varied wildly across the groups.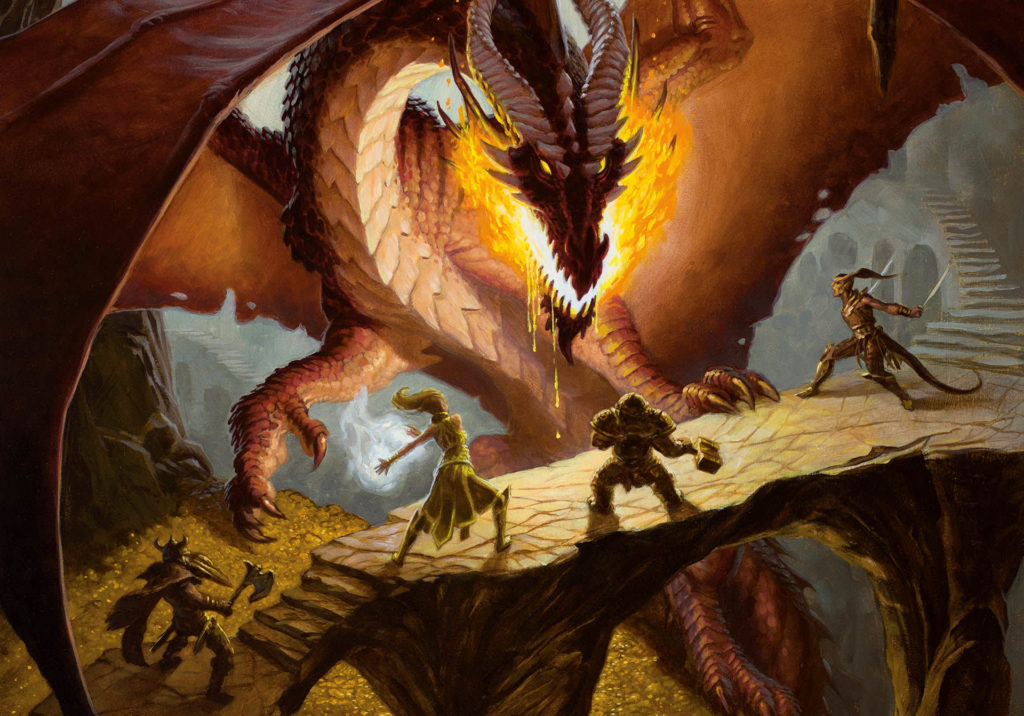 The first group thrived on combat. Battles in D&D were how they would unwind at the end of a work day, and so they preferred for most of a session to be spent in combat with a few short opportunities for roleplaying and exploration. The second group preferred a close balance, their sessions should have a relatively even balance of combat, roleplaying, and exploration. The third group – my current group – enjoys a lot of roleplay with emphasis on natural flow, combat occurs when it fits the narrative rather than just for the sake of having combat (though some of them do get a bit antsy when we're away from combat too long). Sometimes we have entire sessions with no combat at all!
D&D With Less Combat?
So with a game designed around combat, what happens when you start to wean off of it? The Dungeon Master's Guide says that adventurers have the resources for 6-8 medium and hard encounters per day (between long rests). This is not a rule, it's not even necessarily a recommendation, it's just a statement of how far the characters can be stretched. Some days this is fine, some days it will absolutely feel forced.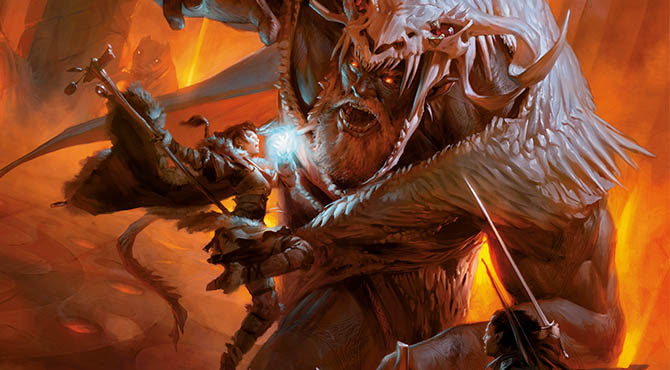 A couple of important points to keep in mind:
An adventuring day is not a single session. One of my campaigns has been running for over two years and only about two weeks have passed in game!
An "encounter" absolutely does not have to be combat.
In my games, most combat encounters exist to serve a purpose. That can be related to the story, setting a tone, or establishing a setting. So-called "random" encounters are not something I use frequently, but they can be useful for establishing the danger of an area or helping to give the players a sense of danger/urgency.
I also make a point of using a lot of encounters that are not designed to be combat based. Does that mean their wont be combat? Not necessarily, players are very unpredictable and will sometimes pick fights where I don't expect them to. Players are fun chaos. However, there are lots of things that require the players to interact carefully, problem solve, mediate, sneak, etc.
For example: the adventurers spot a bridge ahead where two large creatures, ogres perhaps, are arguing. Classically, this would be set-up for a combat encounter, which is a fine option. However, there are many other ways for a group to engage and approach this situation. Maybe they will choose to attempt to sneak past, or join in conversation with the pair and mediate, who knows! The point is that it doesn't have to be a fight and overcoming the encounter can still net experience for doing so – if you are using experience.
The Benefits of Less Combat
Other than the benefit of running a more roleplaying and narratively driven game, I've noticed a few benefits of less combat that are worth noting. First, the adventurers get to do more! Combat in D&D can be very slow and drag out, especially if you are running a group of six or more players. By planning for multiple encounters you can really limit the other things that can happen in a session.
Secondly, something that I really enjoy, it's caused the players to stop "saving" abilities for inevitable combat encounters. My players will frequently use class abilities and spells in a variety of non-combat situations! Due to this, most days they are still using up most of the resources, but more creative ways and often roleplaying situations.
Combat in Your D&D Games
As I said before, play the game in the way that is the most fun for you and the people at your table. If that means lots of combat, then do that! If you are interested in running the game with less combat, it totally works and you should try it! I've really enjoyed what reducing combat encounters has done to my game and the way players approach problems.
How much combat do prefer in your D&D games?